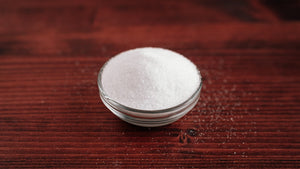 FAQ
Which Sugar Is Best For Making Jams And Jellies?
Sucrose (cane sugar) is the best sugar for making jams and jellies.
Tests show it has the highest percentage of sugar inversion, which is necessary to maintain the highest gel strength possible. Both sucrose and dextrose work well as a dispersing agent.
Be aware though, if you change your provider from a CH product to a Spreckels product, you may need to change the amount used. Each sugar company processes differently, therefore amount usage may vary. For more information on direct conversion, reach out to our technical specialist!
---